How to get to the conference 
Walking: Campus Engelska Parken is located just behind the historical Carolina Rediviva Library, less than 20 minutes walk form the Central Station (see Google Map). Cross the park and reach the main entrance, Huvudentré 3H.
By bus: From the Central Station, buses n. 11 takes you directly to Slottsbacken, the stop just in front Carolina Rediviva Library. From there, a 3 minutes walk across Engelska Parken will take you to the campus entrance.
Bus 7 and 2 leave from Stora Torget, less than 5 minutes walk from the Central Station.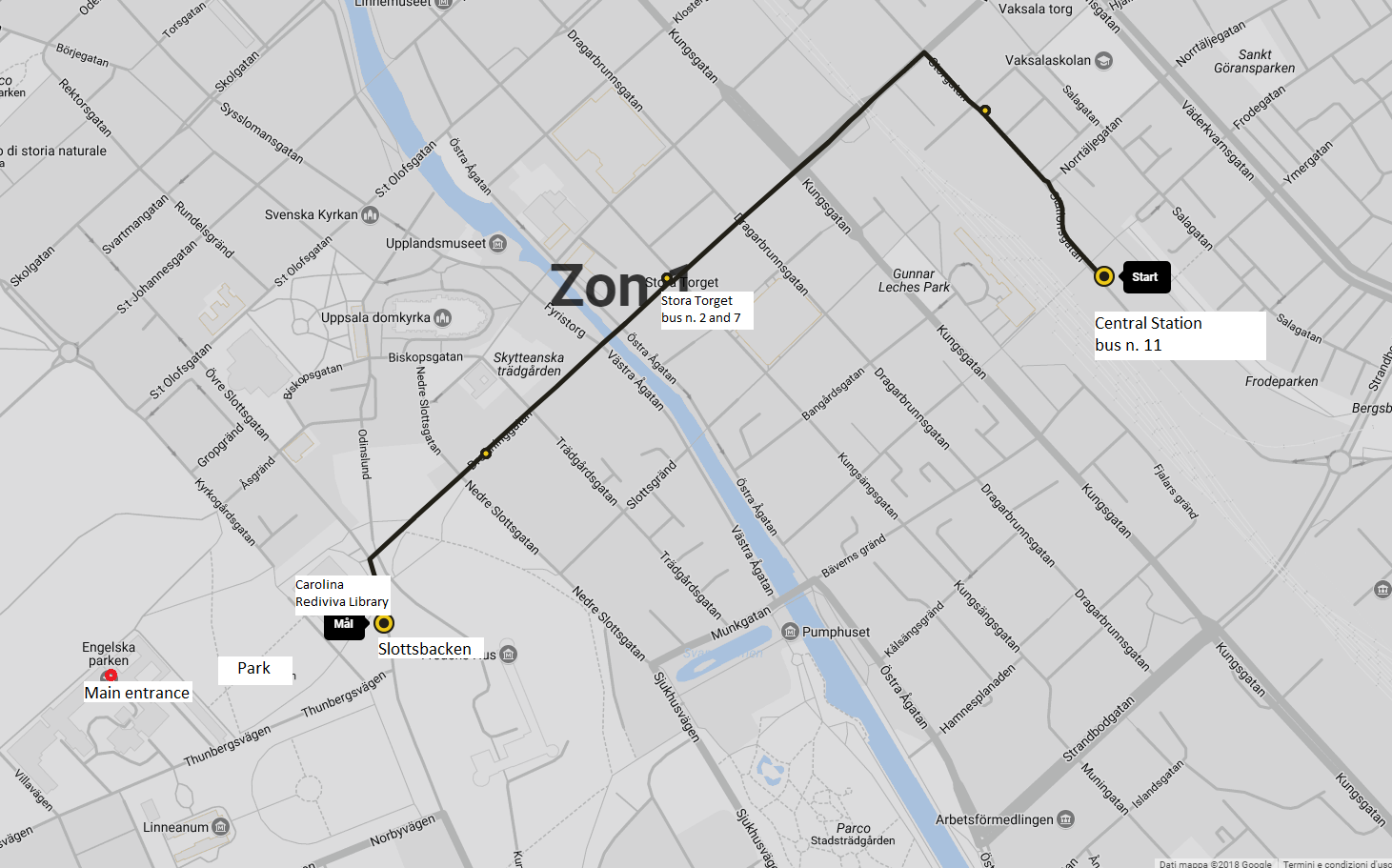 Taxis are parked in front of the station. It will take less than 5 minutes and will cost approximately 120 SEK (depends on the company).
Where do we meet?
The conference registration takes place in the entrance hall of the University in campus Engelska Parken, Huvudentré 3H.
The panels room are located in Hus 2 and can be reached through the Huvudentré 3H or the entrances 3R and 3S, inside the campus.
The keynotes and SANT meeting will take place in the Humanistiska Teatern that can be reached either through the above mentioned entrances or directly, from the outer yard. (https://www.akademiskahus.se/vara-kunskapsmiljoer/vara-byggnader/humanistiska-teatern)
The conference dinner will take place at the Fazer Restaurant in Segerstedt building, Dag Hammarskjölds väg 7.